Kids coming home from school often look for sweet treats or grain-based snacks such as crackers or granola bars.  But there are clever ways to recreate these kid-friendly foods with equally delicious ingredients.  
We've put together some easy recipes (and instructions) for refined sugar-free, lower Glycemic Index after-school treats packed with healthy vitamins, minerals, proteins and fats. These snacks are both yummy and 'fun' to eat – while providing nutrients to keep kids satisfied until suppertime.
Bon appétit!  
N.B: Alternative sweeteners like agave and honey can be found in most health food shops.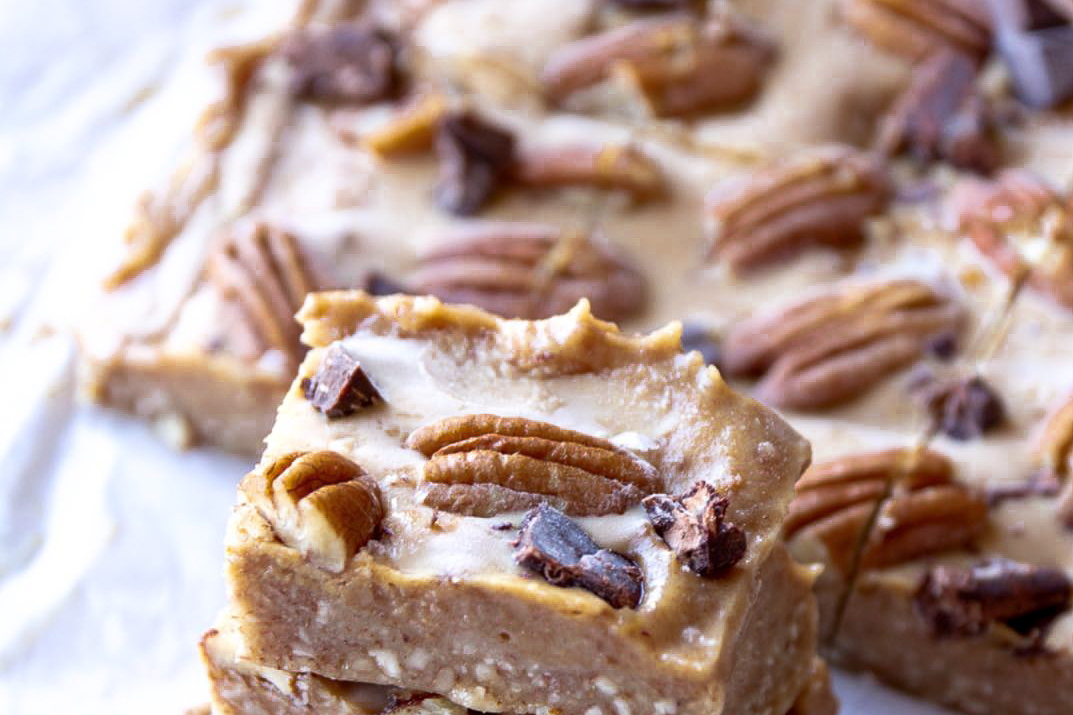 Vegan Salted Caramel 'Love Bars'
Line an 8×8 pan with parchment paper and set aside.

Place 260g dates in a bowl of water and set aside.

Combine 175g unsoaked dates, 150g pecans, and ½ teaspoon salt in a food processor and run until the mixture is broken down and crumbled. It should stick together when you pinch it with your fingers. If it doesn't, add 1 tablespoon of water and pulse again.

Press the nut mixture evenly into the bottom of the prepared pan and set in the fridge while you make the caramel.

To make the caramel: drain the soaked dates and combine with 125g peanut butter, 2 tbsp maple syrup, 2 tbsp melted coconut oil, ½ teaspoon salt, and 1 tbsp water in the food processor and blend until smooth and thick. 

Spread the caramel evenly on top of the pressed nut mixture. Place in the fridge for 1 hour to firm up. Slice into 16 squares and enjoy!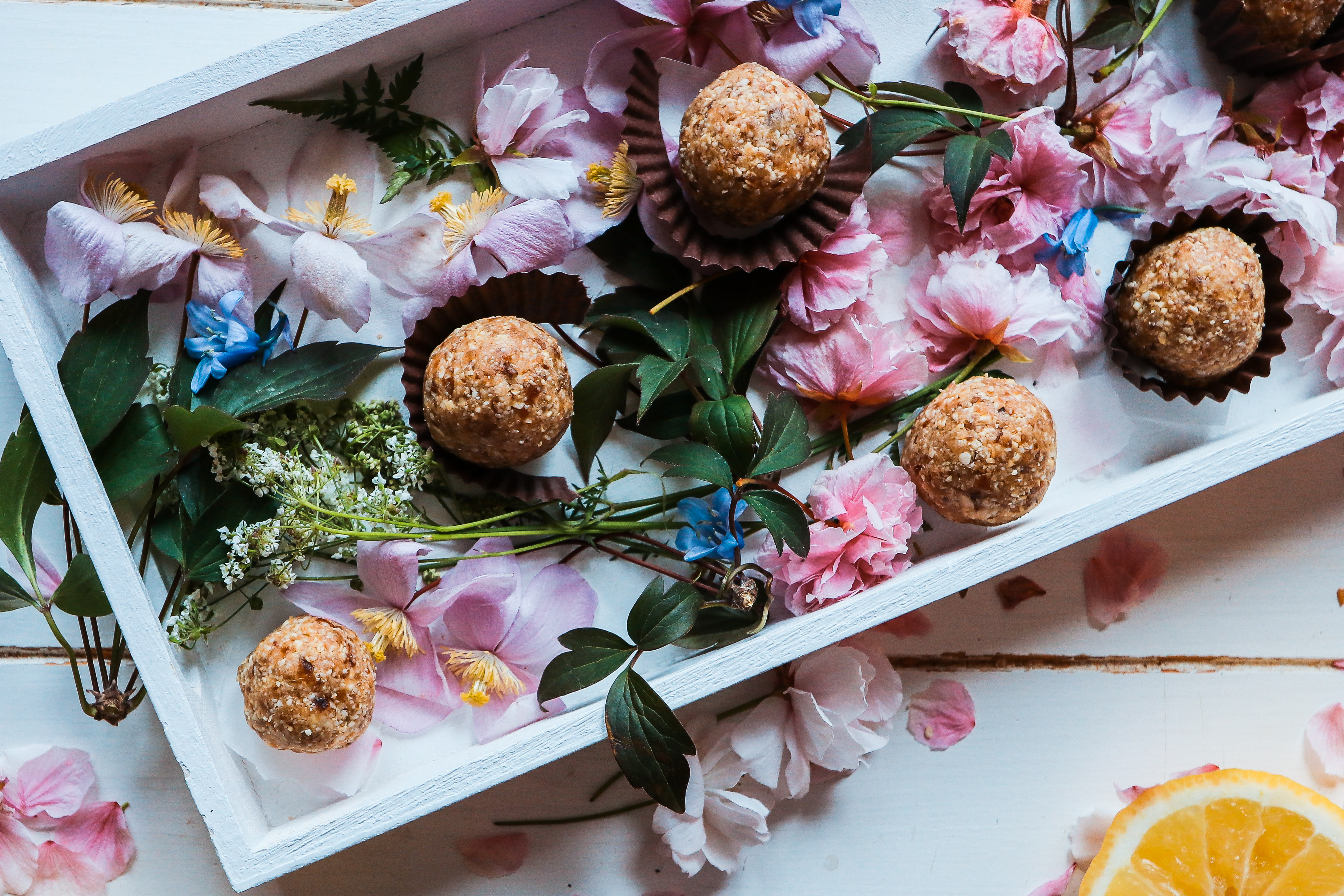 No-Bake Apple Pie Bites 
Blend 75g almonds in a food processor for about 1 minute or until nuts are well-ground.  

Add 75g oats, 100g dates, 2 tsp cinnamon, 100g dried apple slices, 1 tsp lemon juice and a pinch of salt to the ground almonds, and blend until mixture comes together like a dough.

Roll out balls using about 2 tbsp of the mixture in your hands – easy as apple pie!

Energy bites stay fresh for a week, stored in an airtight container in the fridge.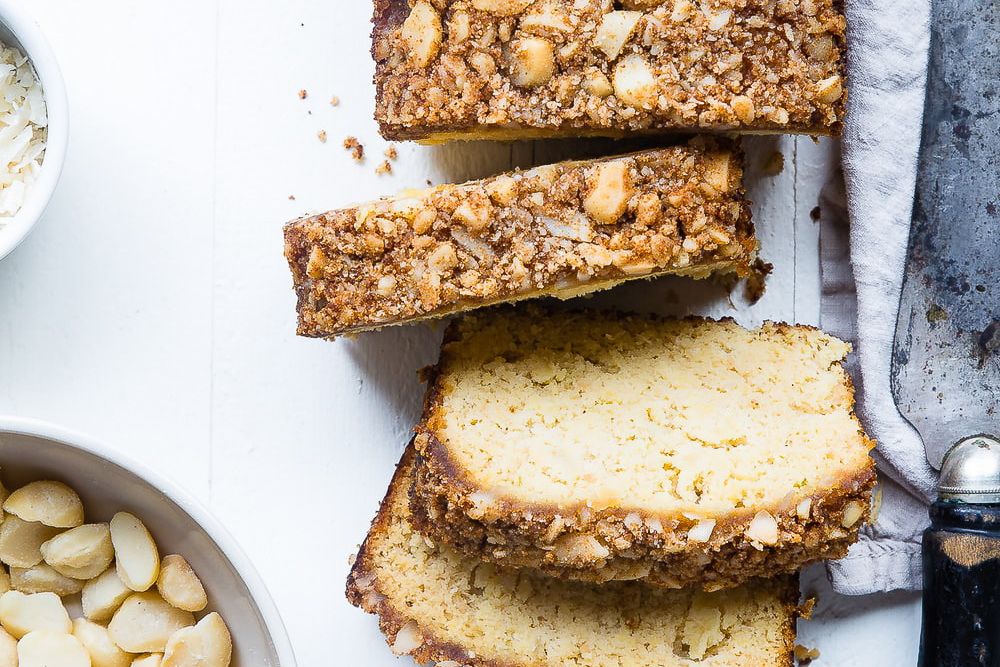 Banana-Macadamia Cake 
Preheat fan oven to  175°C. 

In a mixing bowl whisk 3 eggs together with 450g mashed ripe bananas, 1 tbsp melted coconut oil and 2 tbsp honey, agave, or maple syrup. 

In a blender, pulse 130g macadamia nuts (walnuts or pecans also work well!) until roughly ground

Add ground nuts, 100g almond meal, 1 tsp baking powder and 1 tsp cinnamon to the wet mixture and combine. 

Stir in 60g roughly chopped macadamia nuts or walnuts

Pour into a greased and lined loaf tin, and bake for 40-45 minutes or until a skewer inserted in the center comes out clean and the top is lightly golden.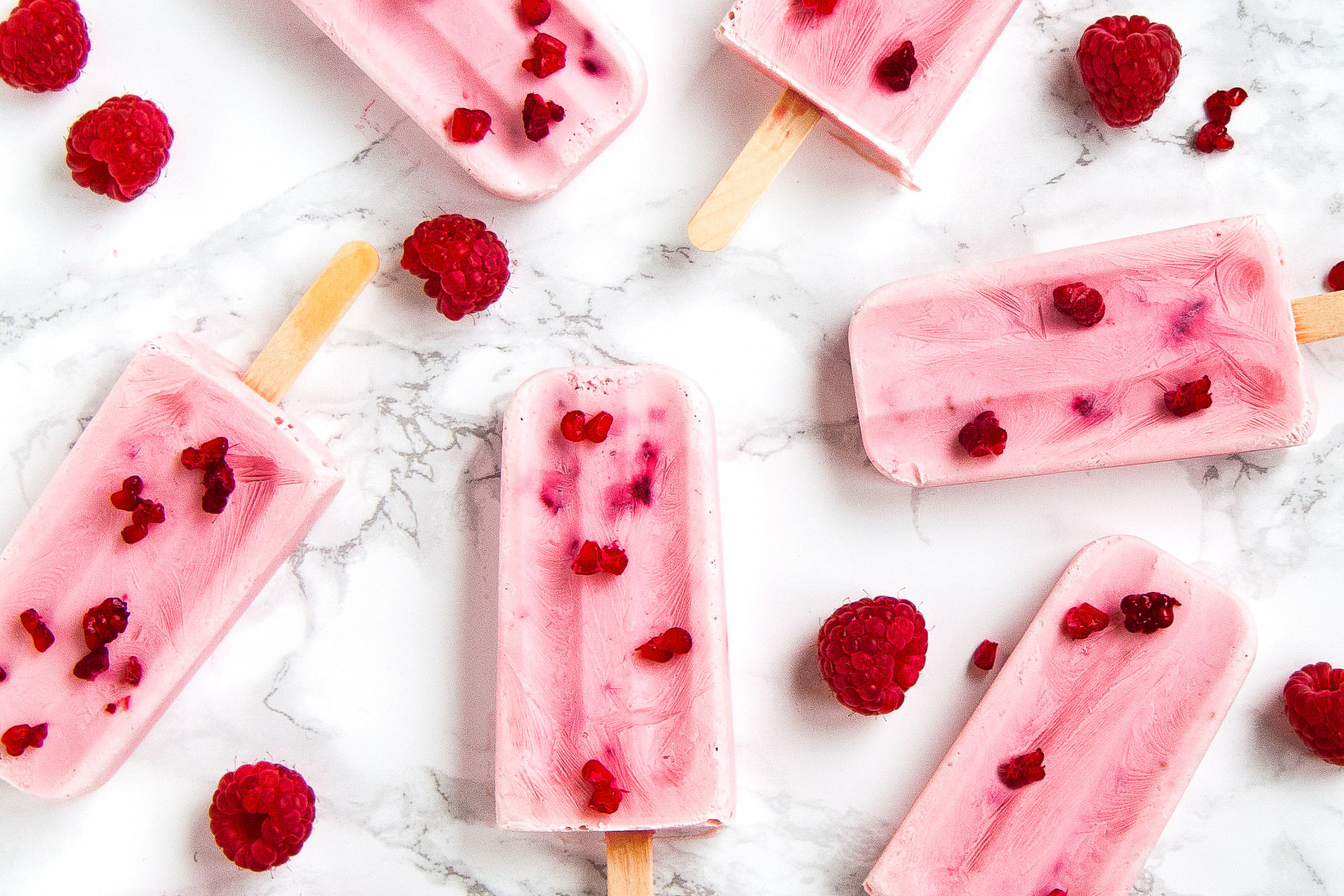 Berry-Coconut Ice Pops
In a blender, combine 1 can of unsweetened coconut milk with 300g fresh berries and 1 tbsp maple syrup or honey.

Blend until nearly smooth, with some berry pieces left 

Pour mixture into an ice-pop mold with handles, or add your own popsicle sticks 

Place in the freezer until the pops are frozen solid

For easy removal, run the molds under warm water until the pops slide out easily 
Perfect for a summer afternoon, or an after-dinner treat!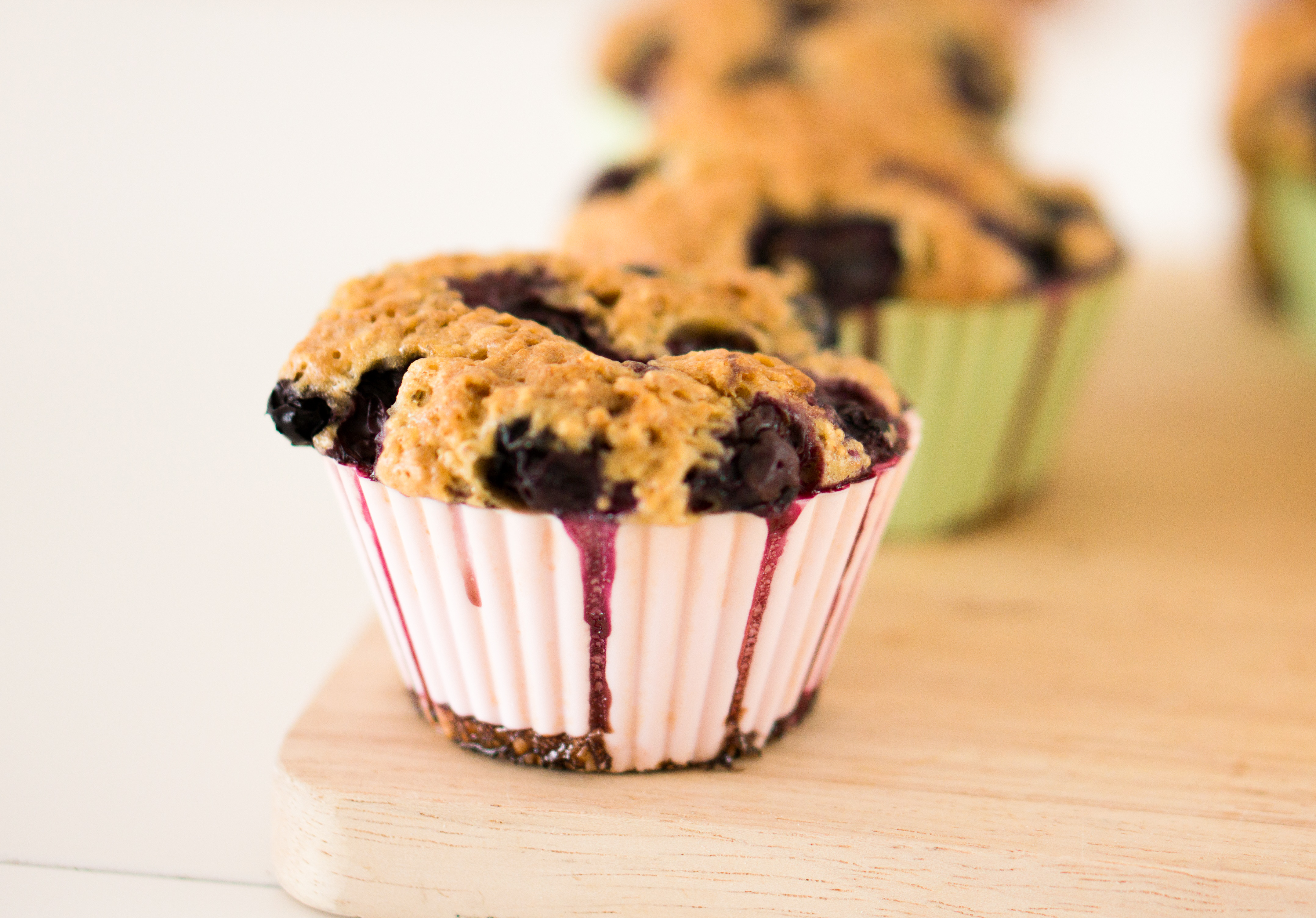 Easy Blueberry Muffins 
Preheat the oven to 180 C. 

Mix 300g natural full-fat yoghurt, 5 medium eggs, 2 tsp vanilla and 50g melted butter well.

Line a muffin tin with paper cups or even better, use a

silicone mold (you don't need paper cups then – just grease it well).  Recipe should make 12 muffins. 

Add 350g ground almonds, 2 tsp. baking powder and 3-4 tbsp coconut sugar to the egg mixture. 

Fold in about 100g blueberries 

Pour batter evenly into muffin tin, adding a few extra berries on top. 

Bake for about 25 minutes, or until the tops are browned and a knife inserted in the centre comes out clean.
Leftover muffins also make a great breakfast on the go!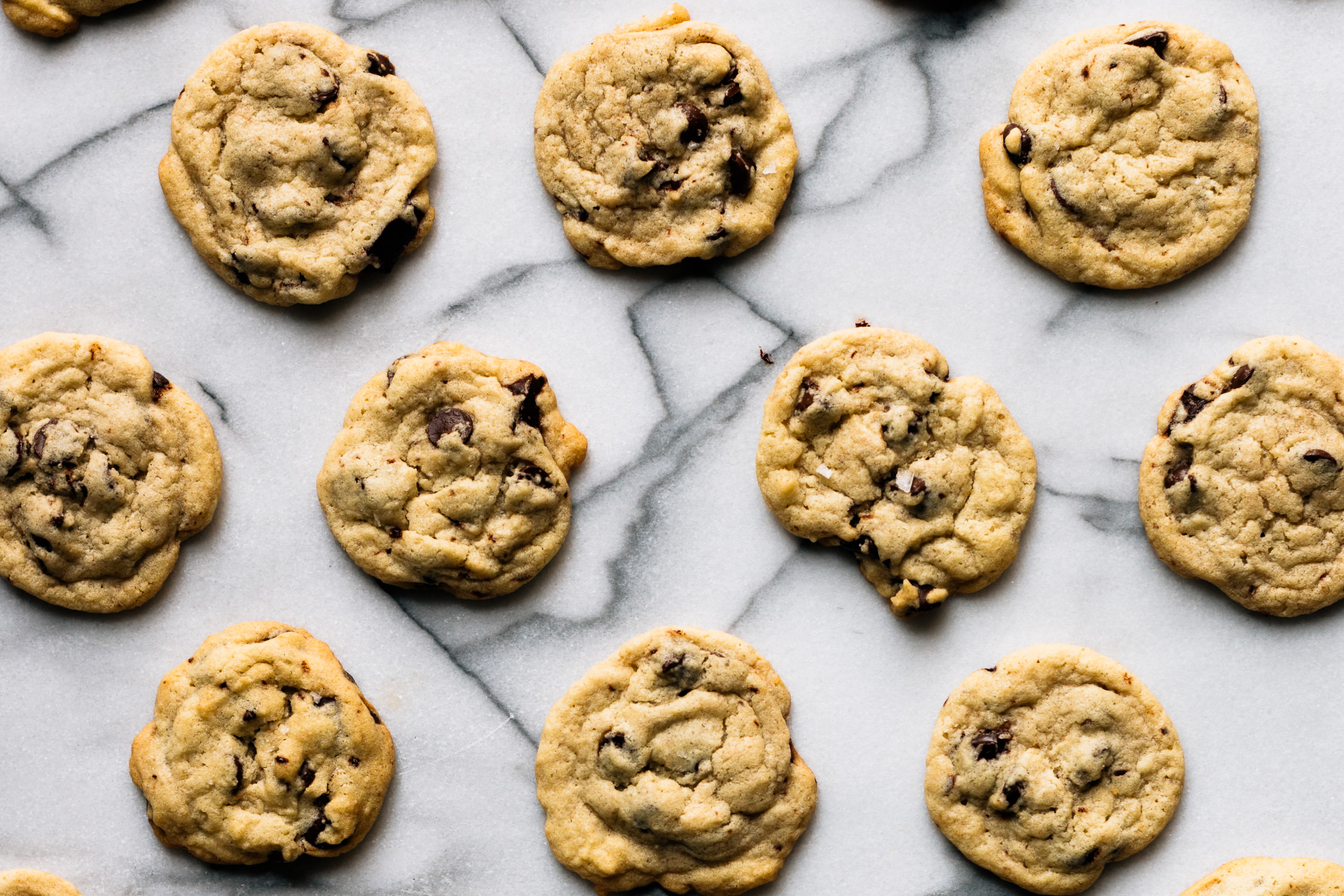 Sugarless Chocolate Chip Cookies 
Preheat the oven to 180 C.

Combine 2 tbsp softened unsalted butter, 3 tbsp coconut sugar and 1 tsp vanilla extract in a large bowl and mix well with a fork.

Add 1 egg and 2 tbsp double cream or coconut cream, blend thoroughly

Add 100g

almond flour

or 75g coconut flour and stir well. Let the dough sit for a few minutes so the flour can absorb the moisture

Stir 50g dark chocolate chunks or chips into the dough until evenly spread

Form balls with your hand or spoon the mixture on a baking sheet lined with baking paper and press down into the desired shape – thick or thin, small or large, it's up to you!

Bake for about 13 minutes or until the edges are nicely browned. They are soft when straight out of the oven but will firm up as they cool down.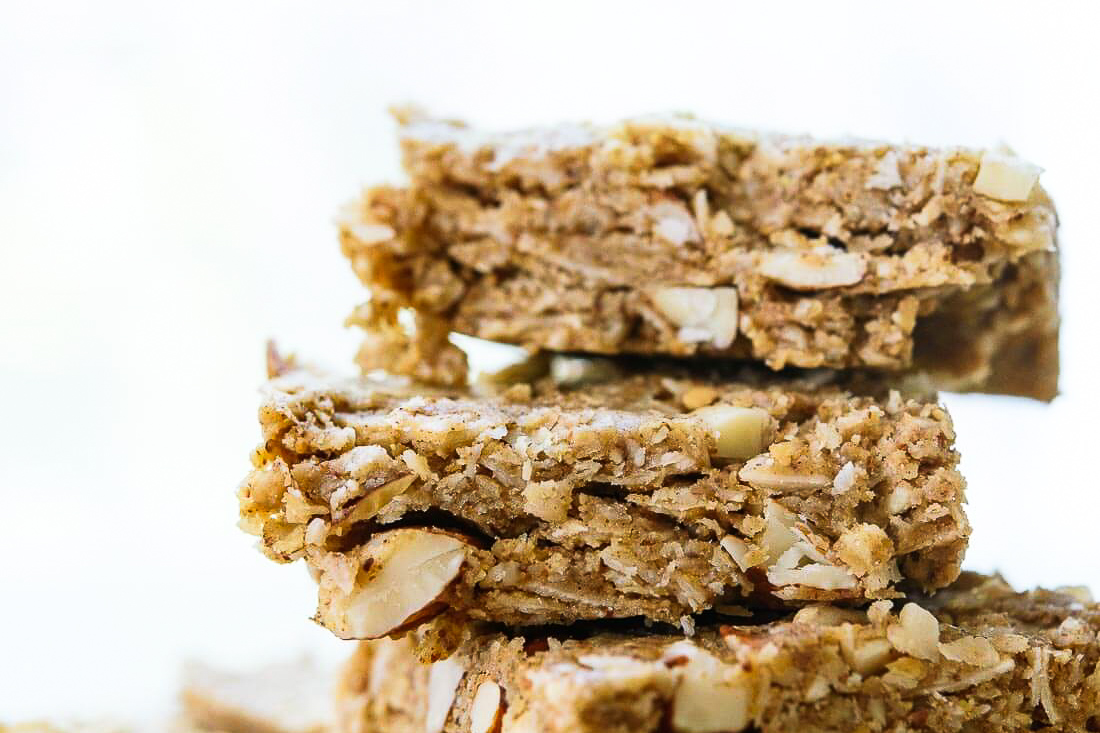 Coco-Nutty Freezer Bars
Pulse 300g nuts and 75g shredded coconut in a blender or food processor until finely chopped. 

In a bowl, mix nuts and coconut with 100g coconut oil,  2 tbsp honey, maple syrup or rice syrup, and 1 tsp vanilla extract. Combine well. 

Spread mixture onto a lined slice tray. Cover with a layer of baking paper and press down firmly to spread evenly, approximately 1 cm thick. 

Freeze for 2 hours or until firm. Cut into shapes (use a cookie cutter for stars, animals, or other fun shapes) or slice into bars – and enjoy.